Consider going Agile – delivering value faster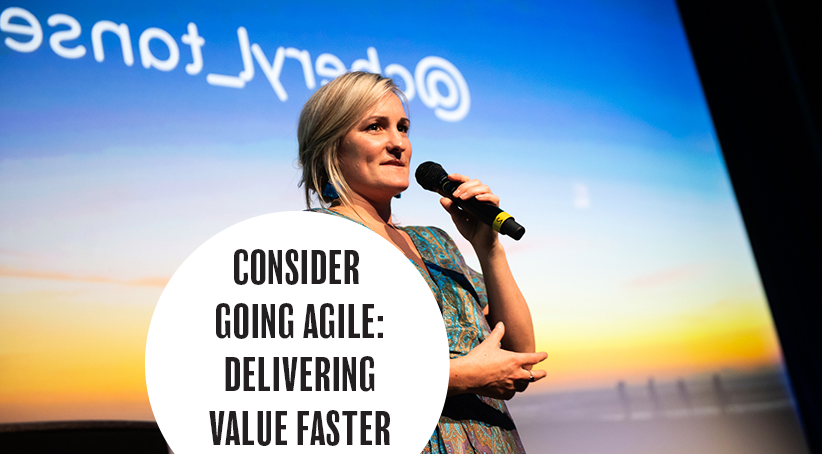 I interviewed Cheryl Tansey with the aim of getting an insight into what being agile in doing business really entails. Agile, as I've learned, is not about delivering faster but delivering value faster.
Why you might like to consider going #agile?
A misconception concerning the use of 'agile' for business revolves around that it's about speeding things up.
In the interview with Cheryl Tansey, I aimed to get an insight into what being agile in doing business really entails.
"Agile is not about delivering faster but delivering VALUE faster."
We at Partners in Digital believe in the need for business to focus on providing value as this will ensure #customers remain connected to the business over time.
But that requires that a business is willing to shift and change the way they package that value to align with the needs of the customer.
And what if that customer is moving faster than a business can keep pace with?
Perhaps that is the greatest role Agile can play – to enable true customer centricity?
Cheryl recommended the Agile Manifesto for businesses interested in going agile.
Though this manifesto was initially written for the IT sector, the values can apply to all businesses, particularly since it touches on refocusing on the #people and the human beings behind the systems.
"Business leaders play a significant role in their businesses if they are seeking to be more #agile. Their role is an important one as they need to provide support to the #people closest to work, enabling them to make faster decisions while keeping them focused on the value to be created".
Being agile means having the ability to move fast, to adapt and to change while always focusing on the value that change will enable.
Cheryl highlighted the significance of having trust that the team will make the right decisions.
She listed what businesses need to consider if they want to implement #agile.
Understand why you are doing it.
Be open to changing the way of delivering value as #customer needs change.
Figure out if working in an agile way is of value to the business.
And she recommends reading the Agile Manifesto to get an idea of the concepts which we have now printed off as a poster on our wall. A great reminder of why we do the work we do with clients.
Follow Cheryl Tansey to learn more about how agile can keep pace with the changing needs of customers.
Access the full directory of partners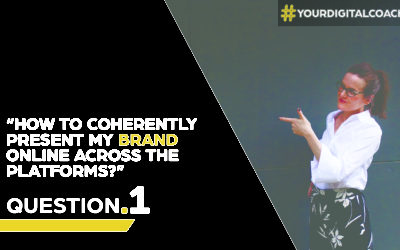 "How to coherently present my brand online across the platforms?"0 Comments A brand is the manifestation of your value as a business and as a leader. And that value includes your offer and your brand values. Be of service to the market. What can you...
Let's Start Something new

Say Hello!